by Peter Russo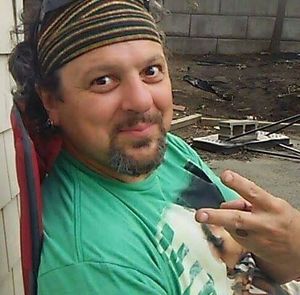 I am mover #1653. To know my Free State Project story, I must tell you where I was and how I got here. 
It's mid-July, 2014 and I live in Marion, OH, an hour north of Columbus, when I first hear of the Free State Project. Marion is a place where jobs are scarce. Ironically, I had moved there, in 2008, for a kitchen manager position, for a new restaurant concept. Then the financial crash came and my position was absolved. What followed over the next 7 years was my full awakening and transformation into the person I am today. 
In 2010, after a year of being unemployed or underemployed, I returned to college, at 40, to pursue a career in web media design. Most of my previous work experience had been restaurant related. After the experience in 2008 I felt I should pursue other interests of employment. It took me 3 years to get my Associate's degree in Interactive Media. In those 3 years; I was homeless 2 consecutive summers due to lack of viable work, I learned to grow marijuana on an expert level, and most importantly became a non-statist. 
In 2013 upon graduation I designed a local restaurant's web site, became their webmaster, and worked in their kitchen part time. I also did a few other freelance design jobs that made me feel like things were headed in the right direction for me professionally. In May, 2014 I was preparing myself for a big change. I needed to escape this down trodden town, where most of the populous was on state assistance and there was a serious heroine epidemic. I was never a user, but saw what it does to people and families first hand while living there. I had met a handful of like-minded, awake, non-statist people there. Nothing I would call a community though. Being an advocate of cannabis and hemp legalization and decriminalization, I was considering relocating to Denver, Colorado, which seemed to be the epicenter for those interested in such things. Then, in July, I was talking to a friend who is a New Hampshire native about politics and liberty. She suggested I check out freestateproject.org as they seem to share my ideals and thoughts on government and such. 
I went to the web site. I read the entire thing in 90 minutes. I immediately signed my letter of intent to move. I am admittedly impulsive, but in this case, I felt deep down in my soul that the FSP has it right. That THIS movement could make history. That the FSP is something I NEEDED to be a part of. Within 6 weeks I had sold all of my furniture and my last harvest to fund the move. My friend who told me about the FSP said I could come stay with her and her son while I got on my feet. On September 3, 2014 I arrived in Bradford, NH where my friend lives. I met a neighbor of hers who was a "freestater" from Texas. I was constantly talking to her about the community and how to get connected to the right people for employment and to become active. While staying on my friend's couch for a few days our relationship became strained. I no longer felt welcomed. I had to leave. I had no idea when I left Bradford where I was going, where I was going to live, or how I was going to survive. The 
"freestater" neighbor referred me to FSP Facebook groups, talked to some FSP friends of hers and they suggested I go to the Quill in Manchester. 
On September 10th I was put in contact with a freestater named Scott, in Manchester. He was from Chicago. We met at a Dunkin' Donuts. We talked for about an hour or so. He took me to the Q, where the Free State Project was holding a small event to welcome an important someone. Someone so important, I don't recall who it was. I met a lot of new, interesting, inspiring, and exceptional people. I secured some research and web design work with a guy who has since been shunned by the community for some questionable behavior. Compensation for the work I did for, we'll call him D, was a room in an apartment above the Q. D had already paid for the month, was leaving town for a bit, so he offered the room to me the night I met him. He never returned. I kept the room until December. The rent was inexpensive. That night I slept on Scott's couch. As I lay there, I was in awe of how events had played out since my arrival to New Hampshire. I had ridden a rollercoaster of events, that were accompanied by a wide range of emotions, for a week. As I drifted off to sleep, I said to myself, 'A job of sorts and a place to stay in the first night, you are right where you are supposed to be.' 
The very next morning I went to a restaurant to apply for a cooking job, since that is what I know. It just so happened that the restaurant was owned by a freestater. I was hired on the spot, starting the very next day! Later that day I was shown the room, it was tiny, modestly furnished, but enough. I was given the key and I moved in. That night as I lay there falling asleep, I said to myself, 'Two jobs, a place to stay (within 48 hours), a community of like-minded people, I am definitely right where I am supposed to be.' 
It is almost five years later while I write this. I am still residing in Manchester, NH. I have since met the woman I am spending the rest of my life with. Jennifer and I were married Friday the 13th October 2017. While she is a native of New Hampshire, she is a like-minded person that is free-state friendly. Our story is for another article. I no longer work in the restaurant industry; I have moved over to retail. I occasionally get freelance design work, but not as much as I would like. All most every night I fall asleep next to the woman I love, in the home we have built, saying to myself, 'You are right where you are supposed to be.'